BOOKS BY
Iris Carignan
Author Iris Carignan reveals God's amazing ways and unexpected ironies through a collection of true stories complemented with poetry.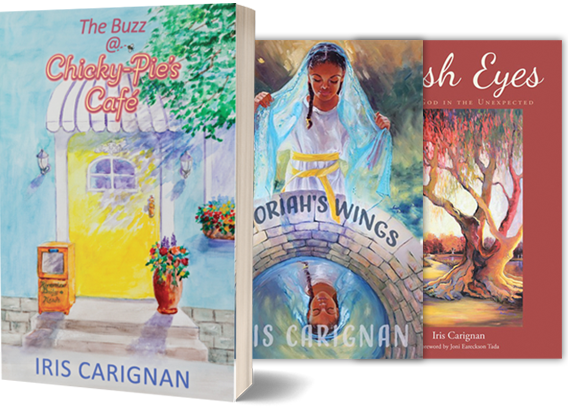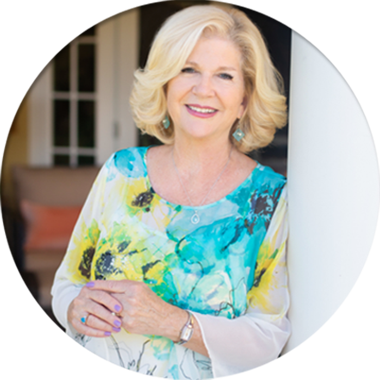 About Iris
Iris Carignan is a published author, award-winning artist, inspirational speaker, and poet.
With a zest for life, a gentle dose of Southern Hospitality, and the unique ability to see God's hand at work in the ordinary activities of her day, Iris' creative pursuits portray God's loving-kindness, sense of humor, and deep joy for living to the fullest.
A flourishing storyteller, Iris shares biblical inspiration and insight through her published books, poetry, and blog. Her anecdotes on life, family, friendship, and faith are relatable, her joyful outlook captivating.
With an artist's eye, Iris finds inspiration hidden in plain sight. Her impressionistic oil and pastel paintings reflect the calm of cool waters, the vibrant colors of changing seasons, and God's vast creativity reflected in breathtaking landscapes.
As an inspirational speaker, Iris loves to share a good joke, infusing moments of surprise into her presentation. Her unique ability to see God's purpose and beauty in the most challenging seasons is refreshing.
Let's Stay In Touch
I love connecting with friends! When you sign up for my email list, you'll be first to receive the latest updates from my blog featuring funny stories, adventures with my favorite pup, Caesar, and encouragement for finding the good things in life.
You'll also have the inside scoop on upcoming book releases, art shows, book readings and speaking engagements!