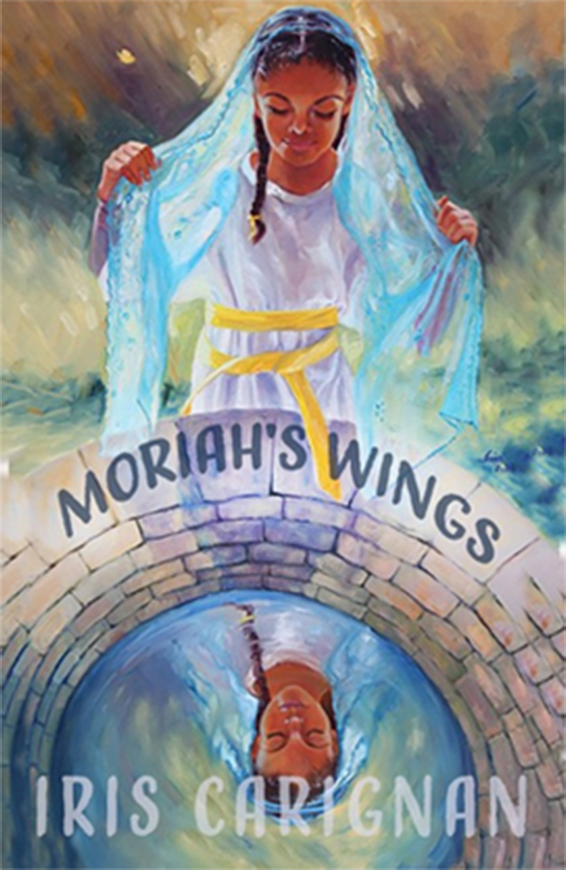 Moriah's Wings
"As the days and months melted into one another, Moriah learned that she could still have a measure of joy within by approaching each day and each task with a prayer and a smile, no matter how she felt inside. And somehow the smile on her face seemed to drift down into her spirit a little more each time."
– Iris Carignan, Moriah's Wings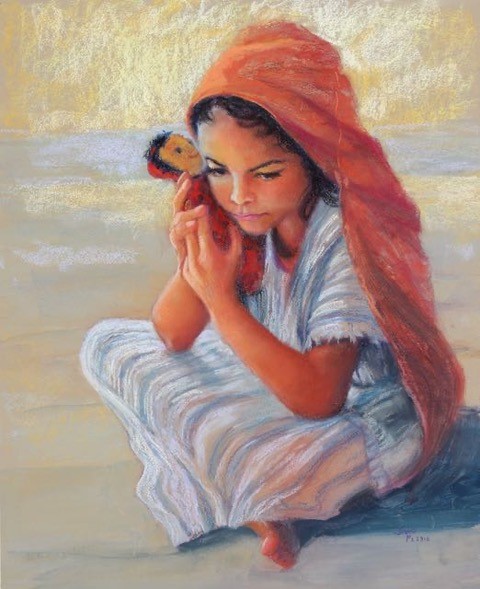 Book Details
Desparity's life felt a lot like her name, bitter despair. Snatched from her mother and everything she loved, sold into slavery in a foreign land, Desparity thought her life was over. When Naaman's wife, purchases her from the slavers, she grants her a new name, Moriah Asha—meaning Chosen of God and Hope.
Like her new name, Moriah's life undergoes unexpected changes under her new mistress's care. When Moriah discovers a hidden treasure in her doll's pocket, she clings to the newfound hope it represents. Bullied for her faith, Moriah remains steadfast.
With God to guide her, and complete trust in His goodness, Moriah may be able to be more than a living testimony to God … she may be able to save Naaman's life!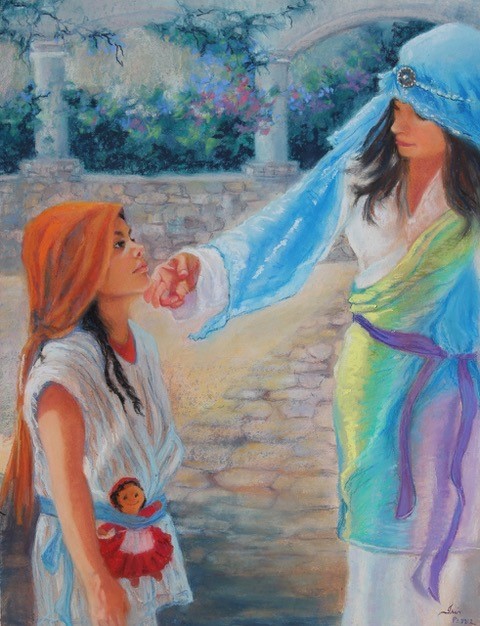 Through gorgeous illustrations and her storyteller's charm, Iris Carignan brings this young servant girl to life in her children's book Moriah's Wings.
While anyone who hears the biblical story will remember Naaman, the military captain plagued with leprosy, many gloss over the young servant girl who led Naaman to healing. This retelling of II Kings, chapter 5, is a beautiful reminder that God can use anyone, no matter their age or status, to work miracles in His people's lives.
Read an excerpt of Moriah's Wings or purchase your copy of Moriah's Wings in either eBook or paperback.
Book Excerpt
Hannah ran frantically alongside, begging and pleading for mercy from the men, but she couldn't keep up with their fast getaway. Gasping for breath, she stopped in defeat and shouted a last goodbye to her daughter. "May Jehovah be your hope and protection." She hollered through hot tears.
Disparity thought she heard her say something else too, something about being free, and about butterflies. Or was it about tea and butter? With each dusty, bumpy measure of the road leading further away from home,
Despairity's fear and anxiousness grew. She knew that things had changed forever, yet she did not cry or even whimper.
Although a life of poverty had been hard, it was what she knew, what she expected. How would the strangers treat her and would she ever be free? The rope around her wrists had been loosed many miles back, but her heartfelt increasingly captive.
Book Review
"Moriah's Wings by Iris Carignan is a lovely middle grade novel with a great deal of heart. The author uses beautiful images in order to illuminate the pages of this story. Hers are full of lovely colors.
The story of Moriah was in many ways very sad; however, the author manages to weave a great deal of hope into the tale of this young girl. Throughout the book, the reader is keenly aware of the author's deep faith. Through her writing, she works to inspire that same faith in her young readers.
At the end of the book, the author provides discussion questions and exercises. These would be an excellent tool for parents who would like to dig deeper after reading this book with their children. These questions and exercises would also work well in a Sunday School setting and be helpful for teachers."
— Rebecca, Amazon Review
Purchase your copy of Moriah's Wings in either eBook or paperback.
Let's Stay In Touch
I love connecting with friends! When you sign up for my email list, you'll be first to receive the latest updates from my blog featuring funny stories, adventures with my favorite pup, Caesar, and encouragement for finding the good things in life.
You'll also have the inside scoop on upcoming book releases, art shows, book readings and speaking engagements!