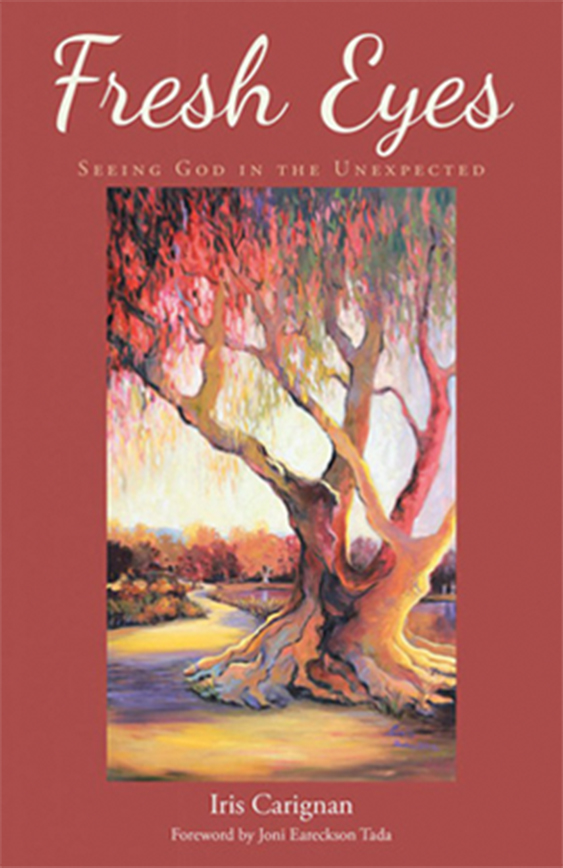 Fresh Eyes
Seeing God In The Unexpected
"God is always present, but do we consistently see Him? Do we quickly recognize His providential hand in our lives and feel His comfort, protection, and peace? As an artist, writer, and a believer, I believe we all have an abundant capacity for seeing our great and Almighty Creator when we learn to truly look for Him."
– Iris Carignan, Fresh Eyes: Seeing God in the Unexpected
Book Details
In Fresh Eyes: Seeing God in the Unexpected, author Iris Carignan shares brief personal accounts showcasing God at work in the lives of His people. With the refreshing perspective of her life-long faith, and her artistically trained eye, these anecdotal stories and poetry, reflect God's presence in the unexpected —sometimes challenging—seasons of life.
With Psalm 119:18 as her prayer, "Open my eyes that I may see wonderful things…", Iris invites God into her every-day experiences and invites you to do the same! Whether facing the onslaught of a crippling disease, stepping into unknown territory, facing down your greatest fears, or experiencing the healing laughter of family and friends after a long hard day, you'll be moved by these authentic expressions of faith amid real-life dilemmas and choices.
Read an excerpt of Fresh Eyes or Purchase your copy of Fresh Eyes in either eBook, softcover, or hardback when you click the buttons below.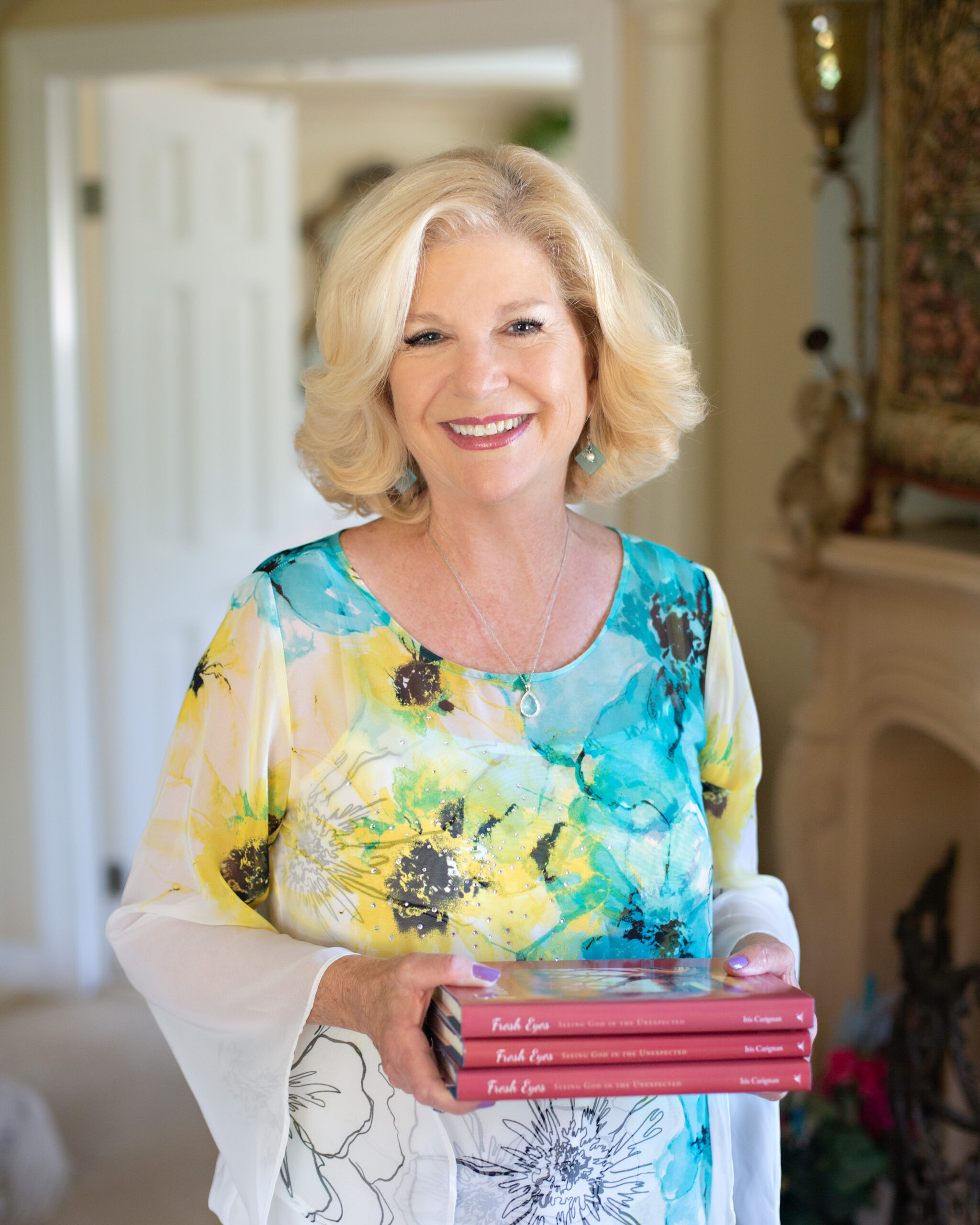 Testimonial
"A gifted and skilled communicator, whether with paints or with words, my friend Iris delights in looking for a fresh perspective—not only on a canvas or computer, but on life. Here's her secret: She looks for God in the ordinary. She watches for the Lord's touch in everyday conversations. So it doesn't surprise me that God keeps revealing himself to her in fresh new ways."
—Joni Eareckson Tada
Tell Your Story!
Let's Stay In Touch
I love connecting with friends! When you sign up for my email list, you'll be first to receive the latest updates from my blog featuring funny stories, adventures with my favorite pup, Caesar, and encouragement for finding the good things in life.
You'll also have the inside scoop on upcoming book releases, art shows, book readings and speaking engagements!