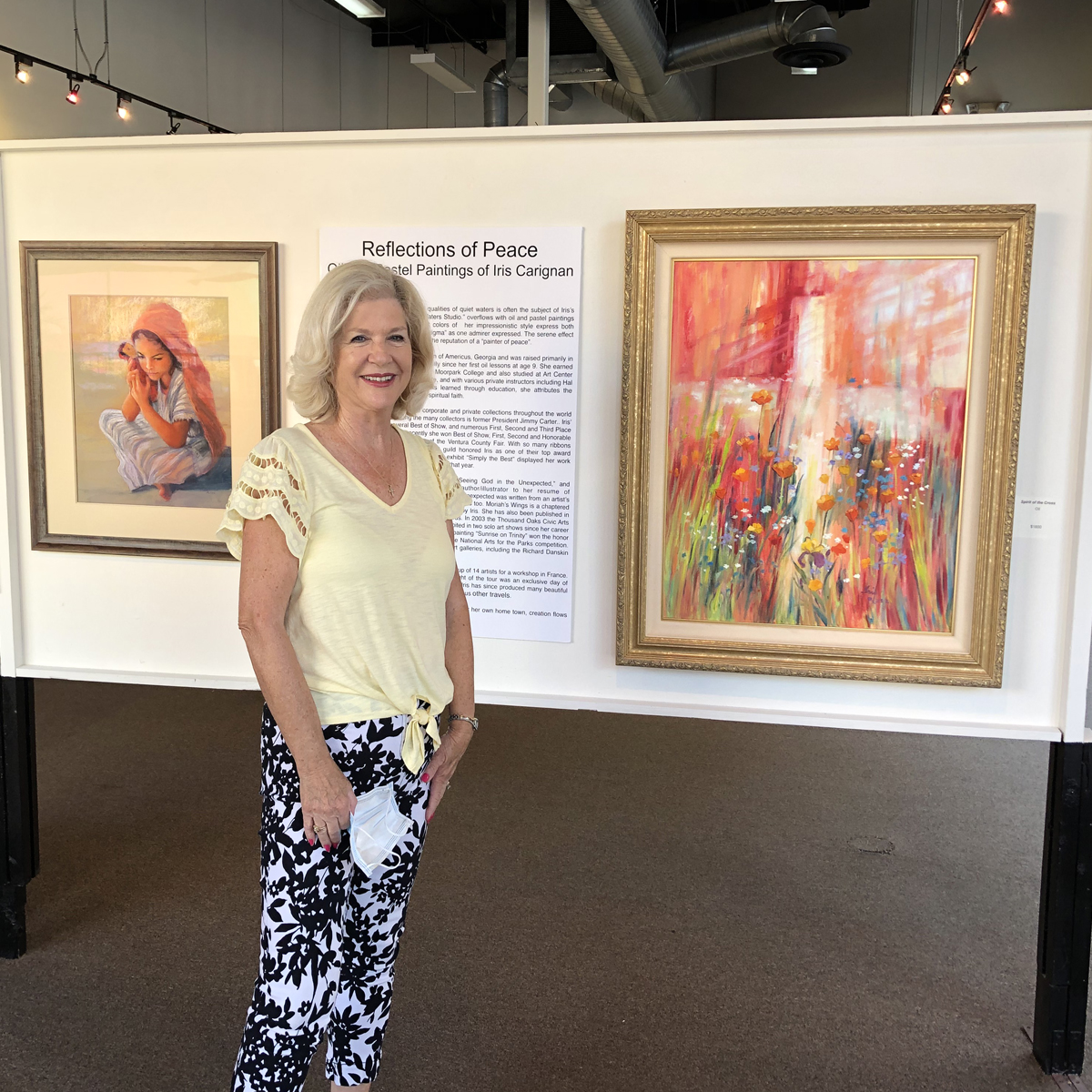 An Update of Reflections of Peace Exhibit at the Conejo Art Museum
The Conejo Valley Art Museum
proudly presents
Reflections of Peace
featuring the works of 
Iris Carignan
Yellow Tree-A Bird's Eye View

Sunset on the Eucalyptus
Great News Everyone!
My art exhibit has been extended to
September 27th, 2020.
Iris' Painting Demonstration!
Thanks to those who visited and watched me
paint a picture on Friday, Aug 7, and 14th.

Receptions News
Join me Saturday, August 29th from 5 to 7 pm,
for a Reception. Light refreshments provided.
Share the news!
Sincerely, Iris