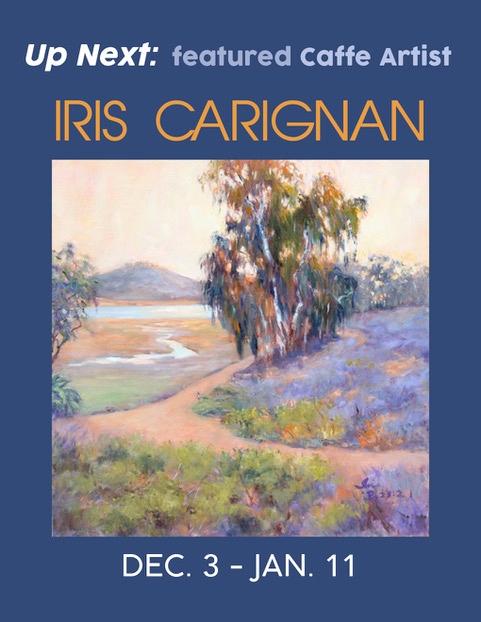 New Art Exhibit for Iris Carignan
We are thrilled to announce a new art exhibit is coming soon for Iris Carignan!
Known as a painter of peace, Iris presents the beauty of God's creation through luminous oil and pastel paintings. Iris' unique style infuses soft and vibrant color into impressionistic images of calm waters and lush landscapes.
Fourteen of her paintings will be featured in the Story Caffe at North Coast Calvary Chapel from December 3, 2021 through January 11, 2022. If you're in the area, please stop by!
The Story Caffe at Calvary North Chapel is located at 1330 Poinsettia Lane, Carlsbad, CA 92011.